Interested in becoming an SJK/Compass 360 Ambassador? Apply Now
Coyote Control Specialists
Based out of a small town in Eastern Oregon, Cody Mattson, Colby Lankford, Erik Jacobs, and Mitch Workinger pursue their obsession for the outdoors as lifelong friends. The four of them come from families where hunting is a way of life and always has been a family pastime. With each given season you can find the four of them hunting, fishing, and typically filming each and every adventure.
Ty and Aimee Hartwig are avid hunters, anglers and adventurers. They live in Oregon where they share their passion for the outdoors with their three children. Through Wild Hart Outdoors they hope to inspire, entertain and educate others on the joys of hunting, fishing and exploring the outdoors with their families. They believe hunters are vital to conservation efforts and an integral part of that is passing our hunting heritage on to future generations. Visit Site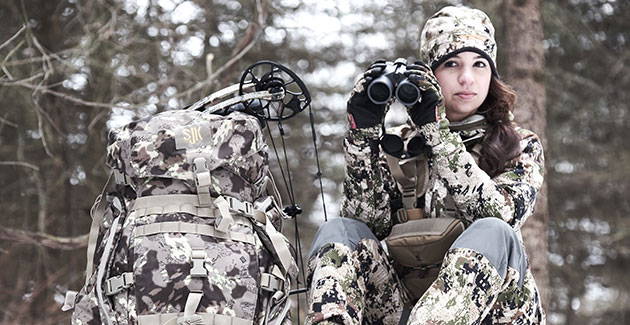 Amber was born and raised in rural West Michigan hunting, fishing and camping with her parents and two older brothers. The outdoors has always been a part of her, but hunting didn't really consume her life until her late teens when she shot her first whitetail with a bow. Since then, she's been chasing gobblers in the spring and bugling elk in September. Archery elk hunting is her true passion, but you'll find her fly fishing on any stream or lake, along with hunting whitetail and turkeys with her gun or bow.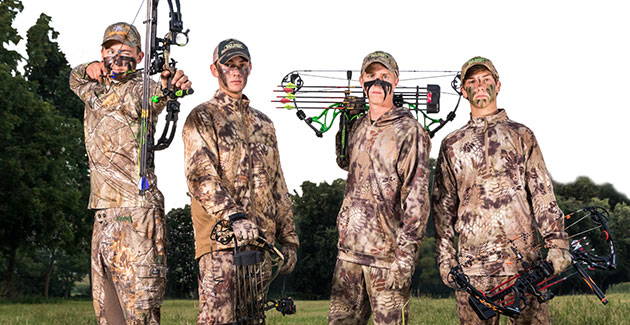 Whitetail, predator, birds - you name it, they love to hunt it. Rack Daddies was founded by Axel Hartman & Trevor Sweitzer in 2014 and is based in the town of York, Pennsylvania. Their mission statement is simple, Don't just impress. Impact. Whether it's through hunting, fishing or just being in the outdoors, they want to reach the community by recruiting younger generations to continue the blessed tradition they get to live out everyday. They strive to share the word of God by being real, raw, genuine and of course having the most fun they possibly can while doing so. Visit Site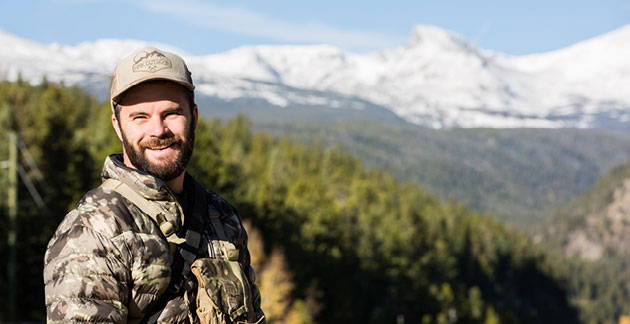 Growing up in the Rocky Mtns on a ranch has helped mold Tucker into the man he is today. He is an avid hunter, fisherman, snowmobiler, Country Jam goer and in his own words: "I go big sometimes, but usually medium."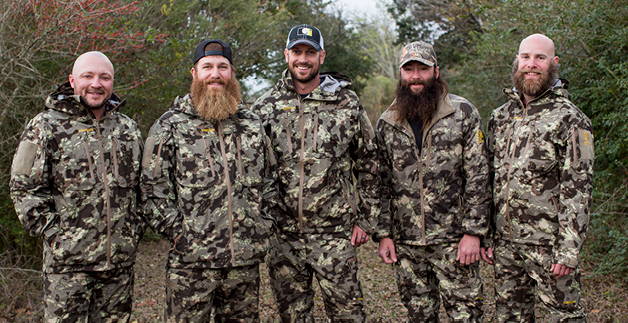 Pulling giant catfish out of a living, breathing river is an experience like no other. It's one of those things that makes you feel alive. It's also one of the things that binds us together. The MudbuMs are lifelong friends, Iowa boys and outdoor fanatics to the core. Their favorite time of year is when they're out on the river in search of monster trophy catfish. Of course, like any fisherman knows, it's not just about the fishing. It's about the adventure, the stories and kickin' back with a cold one in the company of friends. Visit Site
Tyler loves to hunt, and has incorporated bow and muzzleloader hunting for more of an intimate encounter with nature. After college, he spent time in the fire service (Wild Land and Structure), following his father's footsteps as a volunteer fireman. He has been using Slumberjack products since he was in Boy Scouts and is proud to today to test and share all the products they sell.
Her first hunts were alongside her father at the age of 15, when she had to pack out after a blizzard dropped 4 feet of snow on their camp. Her father transitioned into hunting birds, so Jeanne learned to hunt on her own and had never looked back. She has pursued a wide variety of animals, from moose and elk to antelope and deer with her bow and rifle. As a competitor on Extreme Huntress, Jeanne showed her skills as a solid markswoman and steward of wildlife management and conservation.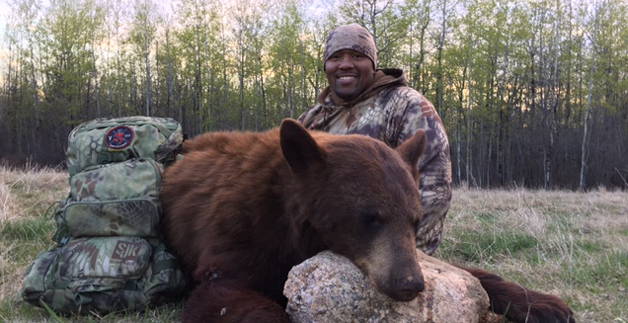 Mike's story is a bit different, as he was raised in the inner city, not on a rural farm or out in "the country". He spent the majority of his life outdoors, but rather than in a tree stand, it was on a football field, baseball diamond, golf course or a basketball court. The desire to practice, compete and excel came naturally. Playing outdoors on the football field, in any conditions, prepared him for time on the mountain, in the tree stand or on the stalk. As a result he co-founded Dirty Red Adventures at No Regrets Outdoors partner - check them out for inspiring hunting tails and tips.